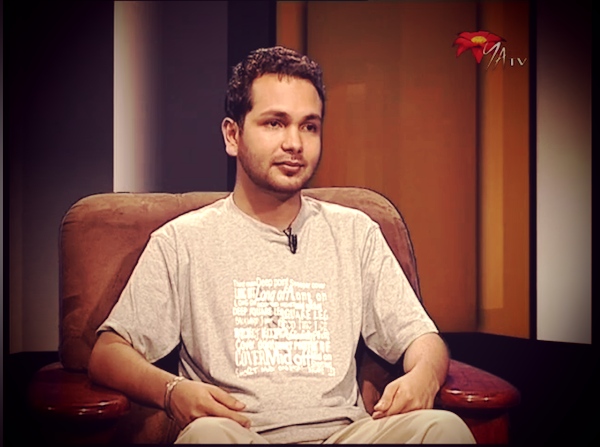 Some of the best conversations featured on this site have been with those involved in the arts in Sri Lanka. Noted theatre personalities featured on Groundviews to date include Tracy Holsinger, Mohamed Adamaly and the iconic Iranganie Serasinghe.
Jake Oorloff joins this august list, and as Co-Creative Director of Floating Space Theatre Company, his work has been reviewed and featured on Groundviews before. Gaza Monologues, produced for the first time in late 2010, was reviewed here and an interview with Jake and Ruhanie Perera, the co-founder of the Company, was featured here. A review of 'My Other History', their most recent production on post-war reconciliation in Sri Lanka appears here.
We ask Jake why a few years ago he started a new theatre company, when there were already quite a few established ones around, which then led into a discussion around Jake's approach to theatre and acting. Jake explains what theatre is for him and what in general theatre is, or should be about. Our question to him was framed on the one hand by Kafka's famous quote on the arts ("Melting the ice within, of awakening dormant cells, of making us more fully alive, more fully human, at once more individual and more connected to each other") and on the other hand, this flippant dismissal of theatre in response to a performance by Jake himself in '08. We go on to explore what, for Jake, distinguishes theatre from cinematography.
We then talk about why Floating Space as a company chooses to go with tough themes for its productions, based on violence, war, reconciliation, socio-political concerns and identity based issues. The production of serious theatre in Sri Lanka is fraught with significant challenges, from the economics of production to the censorship that playwrights and actors have to deal with. Jake's purposeful even confrontational theatre runs counter to other productions that encourage audience to disengage with vital issues, and this is something he speaks to in this interview.
Jake talks about how he came to his understanding of theatre as an actor (and how he misses it now, being mostly a director). We also talk at length about what it is like to deal with issues like violent, identity based conflict in post-war Sri Lanka, and whether it is any different for the arts today to what it was a few years ago. Jake notes that it is disconcerting that "more and more things are being taken away from those in the arts who choose to speak out" on serious issues.
Jake's life is in professional theatre and he has no other job or means of income. Though he notes that he is happy doing what he does, we ask him how difficult it really is in Sri Lanka to be engaged in theatre in this manner.
The interview also touches on Jake's vision for theatre in Sri Lanka to flourish post-war, especially outside of Colombo and the Western Province in Sinhala and Tamil as well as in English. Reflecting on the lack of a serious review culture, Jake also speaks on how it is difficult as a director and actor to grow without any critical reflection that's good.
Jake ends with some very interesting points underscoring the need to support critical, independent arts in Sri Lanka including serious theatre and productions that not just seek to entertain, but also inform.