I last spoke to Nalaka Gunawardene on public television in February 2009. Nalaka's varied interests and experience is hard to pin down, but the issues he most often writes on are anchored to science and technology, including information and communications technologies (ICTs). Nalaka blogs and he tweets, which is rare among the guests I have on the programme. He is a regular contributor to Groundviews, a public speaker and frequent commentator on other old and new media fora, including the Sinhala language media.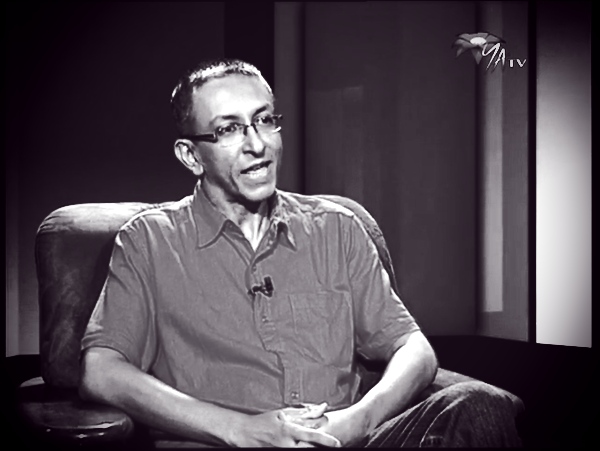 A lot had happened since we last spoke, from natural disasters (Pakistan floods, Japan earthquake) to the heightened use of social media around the killing of Osama Bin Laden and the Royal Wedding. Also between the time we last spoke, Assange spilt the beans on US diplomacy and more recently, local media created mass hysteria with a botched attempt at covering untested science. All of these are issues Nalaka's written on.
At the beginning of the interview, Nalaka says he is most interested in how things work and how they can be made better. One of the first questions I ask of Nalaka is to interrogate the imperfect science of early warning, especially regarding sudden onset events like flash floods and tsunamis. He responds as to whether more information in the public domain sooner is better than less, but perhaps more accurate information, less quickly. In this regard, Nalaka spoke about the controversy generated by Professor Atula Senaratne, Associate Professor in Geology at University of Peradeniya, who in coming up with a new theory to 'predict' earthquake, caused havoc on a scale that the Disaster Management Centre in Sri Lanka had to take special measures to address. Aside from the technologies for early warning, Nalaka also addresses the challenge of community preparedness in Sri Lanka, particularly in response to a tsunami warning. The point he stresses is that sans any information in the public domain coming from the various exercises to strengthen community preparedness, we do not really know how much better we are today than a few years ago to deal with early warning.
We next talk about ICTs, on which Nalaka's spoken and written on extensively in online and offline fora. He makes the point that connectivity is increasingly less of a problem in the country, but that content generation and basically what to do when online remains a challenge. We also talk about the growing challenges arising out of a lack of a digital/new media literacy included in traditional syllabi from a young age at school and not just at the tertiary level or in journalism schools.
Finally, we speak about Nalaka's very long association with Sir Arthur C Clarke, and what Clarke would have thought of the media and world today, pegged to an article Nalaka published on this site. We touch on the Cablegate controversy and the manner in which digital information in the public domain can now be published largely independent of the nature of the political regime that governs one physically. As Nalaka noted in his late-2010 piece titled Living in the Global Glass House: An Open Letter to Sir Arthur C Clarke,
"We need not fear Julian Assange, Mark Zuckerberg or the Google duo — they are merely the 'midwives' of the Information Society whose birth cries are now receding into the past. As we discover the enormous powers we have bestowed upon ourselves through ICTs, there is somebody else we need to come to terms with. It's the man or woman in the mirror."