"I am speaking from the sacred Keeramalai Naguleswaram temple, home of Lord Naguleswarar and goddess Nagulumpika. I thank you for asking me to talk about the temple.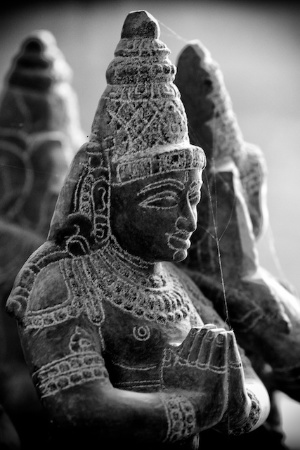 Earlier, Mahinda Balasuriya, he was a DIG here. He was then transferred to Colombo.
* A 'DIG' is a Director General of Police.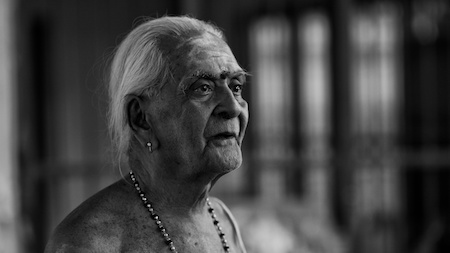 We got on well. He came here to get my blessings. So I blessed him.
We spoke for a while, then in the end, I told him:
"Sir, I'm very happy to hear of your transfer to Colombo, but immediately, you will within one month, get promotion in high post."
Then one day he came here. "Kurrukkal, your blessing is very good. Now, I am an IGP!"
* An 'IGP' is an Inspector General of Police.
So I blessed him and gave him one of the presentations to him. He take it in his hands and like this, he worshipped.
Then after he asked me: "Kurrukkal, what do you want? Anything else?"
I told him that a lot of tourists visit the temple now.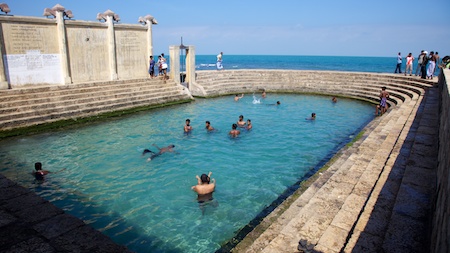 "You've seen it, the disturbance they make. It would be good if there was a police post here. That's what I think." I told him.
Immediately on that Friday, the DIG ordered a police post here, day and night. From that time on there has been a post here.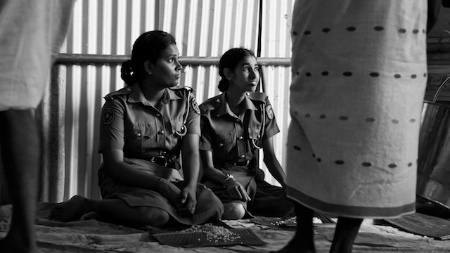 Today about a hundred policemen are on duty here. They keep the inside of the temple clean, give directions to the people – for the men, not to go inside with their shirts on, and for the women, to keep their hair tied back. And no one to wear shoes inside the temple.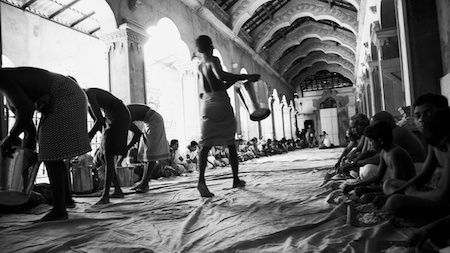 He did a good thing.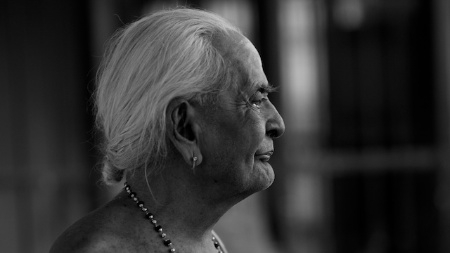 The IGP posted someone here who could speak Tamil. He's from our village.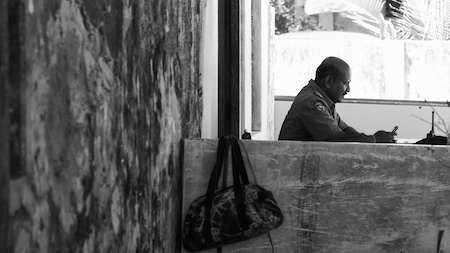 If you have someone who speaks Tamil then there will be no confusion. Then he can ask me, "Kurrukkal, what do you want? What needs to be done?" And I can tell him straightaway in Tamil, and he can give the orders to the others.
The others don't know how to speak in Tamil.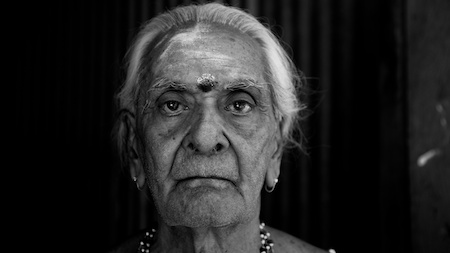 From the http://iam.lk project, a collection of narratives from Sri Lankan elders.
http://iam.lk is a narratives project exploring Sri Lanka's regional identity in sound and image. 36 portraits of Sri Lankan elders. 3 new portraits every week.