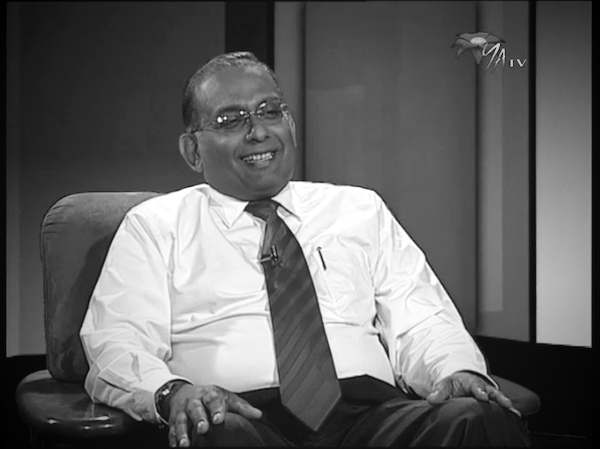 Srilal Miththapala is a Project Director/Consultant at the Ceylon Chamber of Commerce, Sri Lanka. With decades of experience in the hospitality industry, he is also one of the country's most experienced voices on tourism development. Having experience the fallout of the war, the JVP insurrection and suicide bombings on the tourism industry, Srilal in this programme talks about the potential for tourism to grow post-war, and how the country can sustain this growth over the longer-term.
An electrical engineer by training, Srilal took to the hospitality industry by accident, and stuck on. He begins by noting how interesting the sector is, dealing with people everyday and the multitude of issues related to travel. Asked as to what the most difficult time for tourism, Srilal notes that it was during the JVP uprising in the late 80s. He also speaks about how tourism promotion changed – from an exclusive focus on beaches to campaigns that highlighted the diversity of Sri Lanka. Flagging the problems of 'eco-tourism', a term he agreed meant everything and nothing, Srilal noted that tourism initiatives that branded themselves as such had to "walk the walk, instead of just talking the talk".
Asked to look back at the time when Sri Lanka was in the middle of a bloody war and there were suicide bombings in Colombo, Srilal reflects on how at the time the tourism industry grappled with the challenge of presenting the country as safe for tourists to visit and travel around in. Post-war, he reflects how the industry is gearing up to meet a Presidential target of 2.5 million tourists a year, a significant increase from around 800,000 a year Sri Lanka attracts now, and how this growth will impact the environment for example in areas like Kalpitiya over which there have been significant concerns.
Srilal also touches on the tourism boycott appeals various groups have launched, coupled with media coverage of, for example, the war crimes allegations contained in the recent report by the UN Secretary General's Panel of Experts, which he notes are at best, of marginal concern to the majority of tourists who visit, and will continue to visit Sri Lanka.